February 18, 2015.
FACT SHEET: The White House Summit on Countering Violent Extremism
This week, the White House is convening a three-day summit on Countering Violent Extremism (CVE) to bring together local, federal, and international leaders – including President Obama and foreign ministers – to discuss concrete steps the United States and its partners can take to develop community-oriented approaches to counter hateful extremist ideologies that radicalize, recruit or incite to violence. Violent extremist threats can come from a range of groups and individuals, including domestic terrorists and homegrown violent extremists in the United States, as well as terrorist groups like al-Qaeda and terror groups (ISIL) operating in the Levant area.
Understanding "Countering Violent Extremism"
CVE encompasses the preventative aspects of counterterrorism as well as interventions to undermine the attraction of extremist movements and ideologies that seek to promote violence. CVE efforts address the root causes of extremism through community engagement, including the following programs:
Building awareness—including briefings on the drivers and indicators of radicalization and recruitment to violence;countering extremist narratives—directly addressing and countering violent extremist recruitment narratives, such as encouraging civil society-led counter narratives online; and

Emphasizing Community Led Intervention—empowering community efforts to disrupt the radicalization process before an individual engages in criminal activity.
U.S. Government Policy to Counter Violent Extremism Here at Home
In August 2011, the White House released Empowering Local Partners to Prevent Violent Extremism in the United States, the first national strategy to prevent violent extremism domestically. The underlying premise of the approach to countering violent extremism in the United States is that (1) communities provide the solution to violent extremism; and (2) CVE efforts are best pursued at the local level, tailored to local dynamics, where local officials continue to build relationships within their communities through established community policing and community outreach mechanisms. The Federal Government's most effective role in strengthening community partnerships and preventing violent extremism is as a facilitator, convener, and source of research and findings.
Since the release of the Strategy, local governments and communities around the United States have developed prevention frameworks that address the unique issues facing their local communities. Three cities—Greater Boston, Los Angeles, and the Twin Cities—with the leadership of representatives from the Federal Government, have created pilot programs to foster partnerships between local government, law enforcement, mayor's offices, the private sector, local service providers, academia, and many others who can help prevent violent extremism.
Federal departments and agencies have begun expanding support to local stakeholders and practitioners who are on the ground serving their communities. Each city created an action plan tailored to addressing the root causes and community needs they identified. The pilot framework developed by these three cities emphasizes the strength of local communities with the premise that well-informed and well-equipped families, communities, and local institutions represent the best defense against violent extremist ideologies and offers three overarching components.
The Federal Government is supporting these efforts in a number of important ways. In conjunction with the Summit, we are announcing new steps to advance our whole-of-nation CVE efforts, including by:
Appointing the first-ever senior level, full-time CVE Coordinator at the Department of Homeland Security (DHS);

Establishing, in partnership with the City of Los Angeles, the Los Angeles-based Office for Strategic Engagement and committed on-the-ground dedicated staff to facilitate information sharing, engagement with local partners, strengthening of community and law enforcement partnerships, and the local establishment of prevention and intervention frameworks. Due to the successes in Los Angeles, DHS on-the-ground engagement staff will be expanded in 2015 to Boston and other municipalities across the country;

Seeking $15 million in appropriated funding for the Department of Justice (DOJ) to support community-led efforts to build resilience and counter violent extremism in the President's Budget for Fiscal Year 2016;

Awarding nearly $3.5 million in National Institute of Justice research and evaluation grants to address domestic radicalization to violent extremism for the third year;

Leading a workshop with the creative arts community and community leaders in Los Angeles to develop innovative, scalable and implementable programs and tools to counter violent extremism. In 2015, these new programs and tools will include film training for disadvantaged youth and a "CVE Hub" that will be a non-governmental organization to connect, network, organize, and drive community groups, funders, academics, and the tech sector towards long-term, sustainable, creative, and nimble solutions for domestic CVE;

Sponsoring a joint DHS and DOJ symposium for local partners to collaborate and share best practices on intervention and prevention framework development and implementation in 2015; and

Joining Canada and the United Kingdom to bring together researchers from four robust and comprehensive research programs to deliver practical, timely and plainspoken results to practitioners. This international compilation will ensure the best results are validated and shared with those who need them most.
U.S. Government Policy to Counter Violent Extremism Globally
The United Nations General Assembly (UNGA): At the United Nations in September 2014, President Obama called on member nations to do more to address violent extremism within their regions. He also asked that they return in 2015 with concrete steps taken to address "the underlying grievances and conflicts that feed extremism." The White House Summit on Countering Violent Extremism is the first of many events leading up to UNGA in September 2015, through which the United States and its partners will develop actions to counter the most immediate threats, including ISIL, and stop the spread of violent extremism.
Ministers from nearly 70 countries, the UN Secretary-General, senior officials from other multilateral bodies, and representatives from civil society and the private sector will gather during the Ministerial segments of the Summit to develop a comprehensive action plan against violent extremism. They will also chart a path for progress that will include regional summits, aimed at taking concrete steps to prevent violent extremism in the lead up to UNGA 2015. This week's Summit offers an opportunity to approach CVE in a comprehensive way and build upon the framework of the UN Global Counter-Terrorism Strategy, which encourages the UN and other multilateral bodies to intensify efforts to identify and address the local drivers of violent extremism.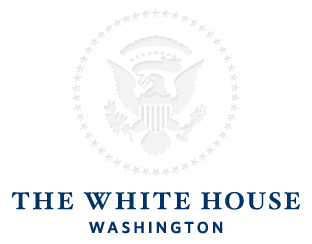 Tonight, I addressed the nation from the Oval Office on my top priority as President: Keeping the American people safe.
It weighs heavily on the hearts and minds of all of us in the wake of the terrible tragedy in San Bernardino. Fourteen Americans -- dads, moms, daughters, sons -- were taken from us as they came together to celebrate the holidays. Each of them a public servant. All of them a part of our American family.
The FBI is still gathering the facts about what happened in San Bernardino, but here is what we know. We have no evidence that the killers were directed by a terrorist organization overseas, or that they were part of a broader conspiracy here at home. But it is clear that these killers had embraced a perversion of Islam, stockpiled assault weapons, and committed an act of terrorism.
Our nation has been at war with terrorists since al Qaeda killed nearly 3,000 Americans on 9/11. Since then, we've hardened our defenses. Our intelligence and law enforcement agencies have disrupted countless plots and worked around the clock to keep us safe. Our military and counter-terrorism professionals have relentlessly pursued terrorist networks overseas -- disrupting safe havens, killing Osama bin Laden, and decimating al Qaeda's leadership.
But over the last few years, the threat has evolved as terrorists have turned to less complicated acts of violence like the mass shootings that are all-too common in our society. For the past seven years, I have confronted the evolution of this threat each morning. Your security is my greatest responsibility. And I know that, after so much war, many Americans are asking whether we are confronted by a cancer that has no immediate cure.
So, tonight, this is what I want you to know: The threat of terrorism is real, but we will overcome it. We will destroy ISIL and any other organization that tries to harm us. Here's how:
First, our military will continue to hunt down terrorist plotters in any country where it is necessary, using air strikes to take out ISIL leaders and their infrastructure in Iraq and Syria. And since the attacks in Paris, our closest allies – France, Germany, and the United Kingdom – have ramped up their contributions to our military campaign, which will help us accelerate our effort to destroy ISIL.
Second, we will continue to provide training and equipment to Iraqi and Syrian forces fighting ISIL on the ground so that we take away their safe havens. In both countries, we are deploying Special Operations forces who can accelerate that offensive.
Third, we are leading a coalition of 65 countries to stop ISIL's operations by disrupting plots, cutting off their financing, and preventing them from recruiting more fighters.
Fourth, with American leadership, the international community has established a process and timeline to pursue cease-fires and a political resolution to the Syrian civil war. Doing so will allow the Syrian people and every country to focus on the common goal of destroying ISIL.
That is our strategy -- designed and supported by military commanders, counter-terrorism experts, and countries committed to defeating these terrorists. And we constantly examine further steps needed to get the job done. That is why I have ordered the Departments of State and Homeland Security to review the visa program under which the female terrorist in San Bernardino originally came to this country. And that is why I will urge high tech and law enforcement leaders to make it harder for terrorists to use technology to escape from justice.
Here at home, we can do more together to immediately address this challenge.
To start, Congress should act to make sure that no one on a No Fly List is able to buy a gun. What possible argument can be made for allowing a terrorist suspect to buy a semi-automatic weapon? This is a matter of national security. I know there are some who reject any gun safety measure, but no matter how effective our intelligence and law enforcement agencies, we cannot identify every would-be mass shooter. What we can do, and must do, is make it harder for them to kill.
Next, we should put in place stronger screening for those who come to America without a visa so that we can know if they've traveled to war zones. And finally, if Congress believes, as I do, that we are at war with ISIL, then it should vote to authorize the continued use of military force against these terrorists.
This is what we should do. But I'd like to also say a word about what we should not do.
We should not be drawn once again into a long and costly ground war in Iraq or Syria. That's what groups like ISIL want. We also cannot turn against one another by letting this fight become a war between America and Islam. That, too, is what groups like ISIL want. ISIL does not speak for Islam. They are thugs and killers, and account for a tiny fraction of more than a billion Muslims around the world who reject their hateful ideology.
If we are to succeed in defeating terrorism, we must enlist Muslim communities as our strongest allies in rooting out misguided ideas that lead to radicalization. It is the responsibility of all Americans -- of every faith -- to reject discrimination. It is our responsibility to reject religious tests on who we admit into this country. It is our responsibility to reject language that encourages suspicion or hate. Because that kind of divisiveness, that betrayal of our values, plays into the hands of groups like ISIL. We have to remember that.
I am confident America will succeed in this mission because we are on the right side of history. Even as we debate our differences, let's make sure we never forget what makes us exceptional: We were founded upon a belief in human dignity -- the idea that no matter who you are, or where you come from, or what you look like, or what religion you practice, you are equal in the eyes of God and equal in the eyes of the law.
Let's not forget that freedom is more powerful than fear. That we have always met challenges -- whether war or depression; natural disasters or terrorist attacks -- by coming together around our common ideals. As long as we stay true to who we are, then I have no doubt that America will prevail.
Thank you,
President Barack Obama
The White House • 1600 Pennsylvania Ave NW • Washington, DC 20500 • 202-456-1111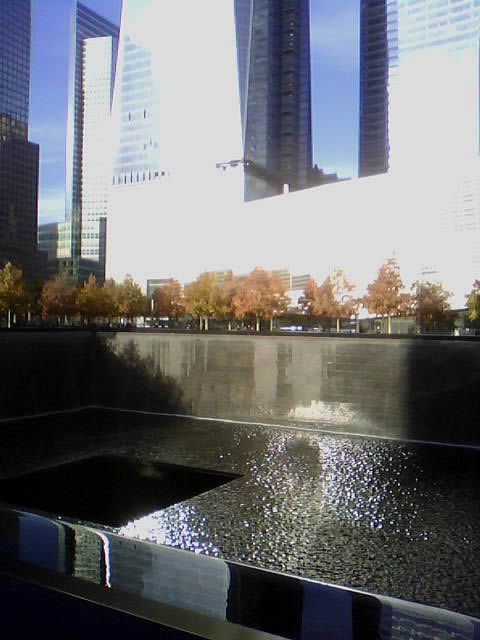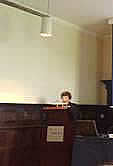 .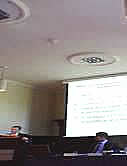 12 September 2011 the Netherlands Institute of International Relations 'Clingendael' organized a seminar on achievements and future challenges regarding transatlantic cooperation in presence of, amoung others, Ambassador Mr. Kurt Volker, her Excellency Fay Hartog Levin, Ambassador of the United States to the Netherlands and Christine Höhn, advisor to the EU counter-terrorism coordinator.
Since the shocking events 10 years ago (UNSC res. 1368), the international security environment has been subject to constant change. Support of the rest of the world, including Russia, is therefore appreciated. Security is not only military, but it is also embedded in social life.
To work for a better world, a more secure place for everyone we have to focus the achievements on partnership in the area of security. We have to look back if we will look forward. Not only the political map of the world changed ten years ago, but the impact did also change ourselves.
The response is focussed on prevention and a comprehensive response. The resistance movement diminished as far as an unimportant small group and concerning tab, there is hope the world will be freed of it in the future. It can be said that the negative impact has failed: muslims too has become victims.
Although threath weakened, resistance is still present in a complex and diversified form. Think of terrorism groups, foreign fighters and home grown terrorism (self radicalized lone wolves, right and left wing extremists, separatists terrorism). The EU has its efforts in counterterrorism, 'PPP'-approach (Prevention, Pursue, Protect):
meeting support to member-states, creating networks, establishment of several agencies (e.g. Europol, Frontex, PNR (passengers name record) and TFTS (Terrorist Finance Tracking System);

agreements achieved in the matter of an European Arrest Warrant, an Evidence Warrant, data-collection and US_EU Joint Declarations 21 January 2010 on Aviation Security and 3 June 2010 on Counterterrorism.

infrastructure, transport, border.
Having a counterterrorism strategy is vital. Investing in more and more creativity in preventing terrorism before it happens with respect for human rights and law is a facet. We should for instance also reinforce data collection and data protection and invest in more public private partnerships (PPP's), develop better research in the field of security, including cybersecurity, work on better integration of internal and external aspects of security. EU_US cooperation on counterterrorism is necessary. After all, there were links between Amsterdam, Detroit, Hamburg with foreign fighters.
An interconnected legal framework and joint declarations, data and information collection and sharing, and working together in the
UN Global Counter Terrorism Forum
are subjects of attention, b
ut it is difficult to measure achievements. The last 5 years background has changed also to a different actor. But there are indicators: muslim authorities are willing to stand up.
We need the power of the narratives
.
| | |
| --- | --- |
| 4th November 2010 Ambassador -at- Large Dr. Daniel Benjamin, coordinator for counterterrorism at the US Department of State, lectured on emerging trends in transnational terrorism. | |
Dr. Benjamin was sworn in as Coordinator on May 28, 2009. Prior to his appointment, he was Director of the Center on the United States and Europe and a senior fellow in the Foreign Policy Studies at the Brookings Institution. He also spent years as a senior fellow in the International Security Program at the Center for Strategic and International Studies. He also was a foreign correspondent for TIME Magazine and The Wall Street Journal. Dr. Benjamin has also co-written two books and holds degrees from Harvard and Oxford.

In presence of 50 participants, Daniel Benjamin stressed the importance of partnerships and cooperation between US and Europe and told that the US want to expand exchange of passengers-information on international flights and want to have more insight in financial transactions. To be terrorists a step ahead, we have to work on improvement of technology. As an example he responded to the recently sent bomb packages from Yemen to Chicago. 'Passengers Name Records' made it possible for security services to defeat the attempt to achieve success. He also said that the presence of the US in Afghanistan is propaganda for the terrorists, but that it would not be certain if a pull back within the time is to be expected.
He plead that countries should tackle terror themselves, in stead of to lean on the US. Threat of terrorism is still real.