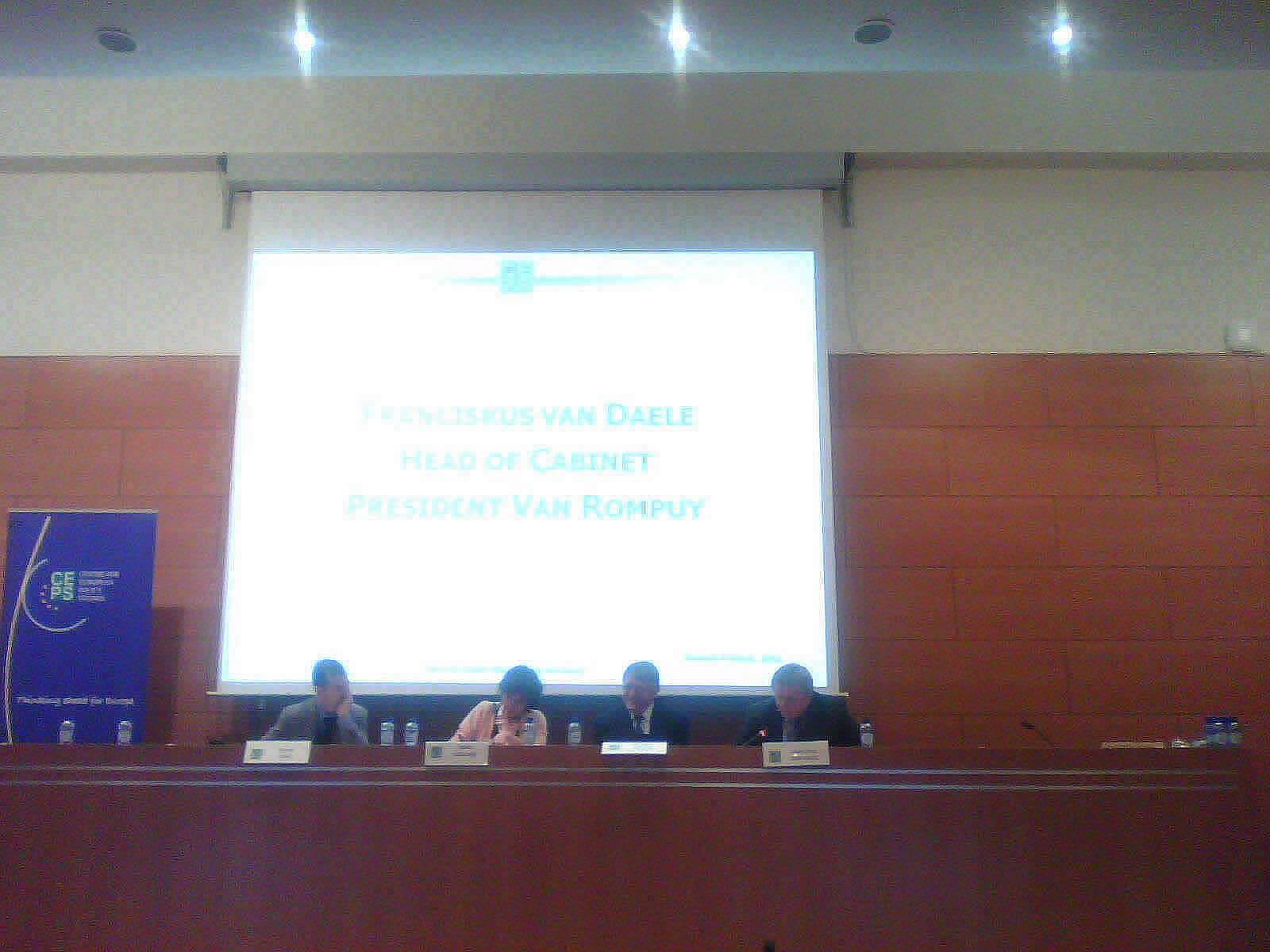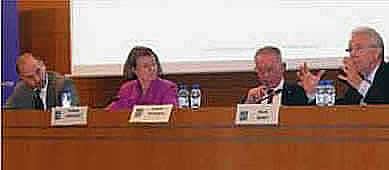 Franciskus van Daele, Head of Cabinet President Herman van Rompuy and closely involved in the work of the Economic Governance Task Force, Daniel Gros, Director, CEPS, Sylvie Goulard MEP
and Rapporteur on "Euro area: Effective enforcement of budgetary surveillance" (a centre piece of the legislative package on European economic governance currently before the Parliament)
,
Prof. Mario Monti, President, Bocconi University and author of the report on the Re-launch of the Single Market, Evelyne Gebhardt, MEP and Andrea Benassi, Secretary General, UEAPME, the voice of SME's in Europe, were the speakers during this important event in order to get the European economy on track
.
Taking place just a week ahead of the extraordinary European Council meeting on the 11th of March, the CEPS Annual Conference on Friday 4 March 2011 aimed to make a timely contribution to the debate on economic governance of the EU by discussing the themes 'What kind of governance for the EU' and 'Structural reforms for the single market'.
Participants assessed the merits of the controversial Franco-German proposal to forge a Pact for Competitiveness and evaluate the long-term proposals for European economic governance that will be on the agenda of the Spring Council at the end of the month.
In light of the fact that no less than half of the measures of the Pact for Competitiveness are pure single market issues, and hence apply to the EU as a whole, and that the relaunch of growth through the development of the full potential of the single market is a necessary precondition to exit the crisis, the structural reforms for the single market dwelled on the economic significance of this inner core of the European Union. The extreme timeliness of the issues on the agenda and the level of the speakers made no doubt an informative and substantial debate to which members of the audience contributed as usual.
Not only competences are required for good governance, but also committment taken by Heads of States and a lift up from national policies to EU level. But how do you do that? Pick out the free areas. But it should be sure there is political impetus and evaluation. We have gone through the crisis and all 27 countries have their difficulties. It's hard to expect too much.

According to the founders of the euro, monetary policy goes together with national policies. However, what not may occur is an attitude of: 'I'm the king, I do the rules'. Put the control of the actions in the head of the people. Vignettes of competitiveness: 'if we fix wages', 'export stayed the same' (biggest export growth: Estonia, Germany). Productivity does not derive competitiveness. And the outcome about too early retirement is also false.
Causes are debt overgrow in 'GIPS' and created financial market instability. Capital flows (they will disappear on their own) and restoration of competitiveness in the South needs economic cure. Merkel is right: 'it is a debt-crisis, not an euro-crisis'. The debt crisis should be fixed and that's why there should not be add another layer of policy coordination. Eurobonds for instance means nothing. They are loans.
On a number of indicators, France and Italy are doing worse than (GIP)S, but there is little sign that reforms will imposed on them.