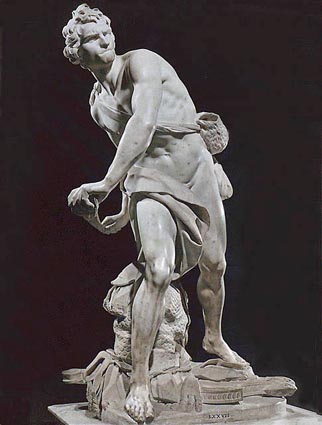 POWER of
MUSIC
is able to give back what has been lost for so long: a sense of
solidarity
and idealism. Made possible by emotions and ideas that music expresses, the situations in which music is played and listened to.
In March 2011, Italy celebrated the 150th anniversary of the Italian unification. For that reason, Rome saw a series of performances of Verdi's opera Nabucco, with its famous Chorus of the Hebrew Slaves that became an anthem among those who fought for the unity of Italy. But in March 2011, Berlusconi is still in power, and he has announced draconic budget cuts in the cultural sector. World-renowned conductor Riccardo Muti leads this performance. At its premiere, after the Chorus of the Hebrew Slaves, it is naturally received with loud applause and cheers; and then, unexpectedly and entirely spontaneously, Muti acts as follows: "Indeed, long live Italy, but......
I'm no longer 30 years old and I have lived my life, but, as an Italian who has travelled the world, I am deeply shaken by what is about to happen. So, if on your request I play 'Va pensiero' once more, I do so not only out of patriotism. Tonight, as the choir sang 'O my fatherland, so beautiful and lost' (Oh mia patria sì bella e perduta!), I thought of how, if we destroy the culture in which the history of Italy is rooted, our fatherland will indeed be beautiful and lost.

Since we are in Italian surroundings, and since for so many years Muti's words have fallen so often on deaf ears, I would like to make an exception. After all, we are at home here, in the theatre of the capital. Now that the choir has sung so beautifully and the orchestra has done such a great job accompanying them, if you will join in, let us all sing it together."

Two days later, Berlusconi himself attends a performance. He knows what has happened, for his minister of culture had been present at the premiere and had left in anger. During the break, Berlusconi looks up Muti and says: 'Maestro, I shall see what I can do.' And Maestro Muti answers: 'Stop seeing what you can do and do something, because you have destroyed enough already.' And the cultural budget cuts are withdrawn instantly.
THE BERNINI MYSTERY
The villa
Borghese in
Rome is a
museum where
you want to walk through just
every
day
.
One
work of art is
even more beautiful and
inspiring than
the other.
What
an art!
Include a
statue, made in 1624 by the
twenty
five years old
Bernini, of
the young
David
.
Some
say it's a
self portrait.
Concerning
age
and persistence
it
could
be
true.
Bernini
carved
in one year
a life-size
marble
statue next to
all
the other works he
had
.
Something
is definitely
an achievement
.
But
it
possible
Bernini wanted something else.

At
David's
feet
we see the
armor
he received from Saul
. The
harp is
there too.
The winch
that
David
will
soon
dispel
the depression
which
comes
upon Saul
when he
realize that
his kingdom
failed.
Bernini
choosed the moment
that David
will swing that one
stone
to the forehead
of
Goliath
.
We see
grimness around
David's
mouth, the
determination with which
he faced
his giant
opponent
.
Around
his naked
shoulder
only
a scrip,
containing
the five
pebbles
which
he thinks
he will need
.
The special of this picture is that it is so lifelike.David is cut from the marble almost full size. He is to say one of us. The only thing he distinguishes is that one moment: the point where he stands his heroic deed. Both feet on the ground. Determined and ready to go for the fight. Convinced of the final victory.
Martin Luther King called the five pebbles in David's shepherd 'the pebbles of faith. "You need only a few pebbles faith to defeat the evil. Possibly, Bernini thought of that meaning to portray. The mystery that, if it comes, you do not need more than a handful of trust.